Hosted by the Department for Enterprise, ISLEXPO 2018 is a free to attend all day business conference / start-up festival / networking event that celebrates the dynamic entrepreneurial spirit of the Isle of Man.
ISLEXPO takes place on Wednesday 16 May 2018 at the Villa Marina, Douglas, Isle of Man, with a ticketed Founders' Feast taking place the evening prior, Tuesday 15 May.
This year's theme 'Locate' ushers in an exploration of the importance of location and why the Isle of Man is a unique destination for local and global businesses to call home.
Delegates can expect an action-packed day of insightful speakers, pitching, panel discussion, round tables, workshops, fireside chats, 1-2-1 advice, hand-crafted hospitality and networking galore.
On topic: start-up support and funding, future proofing the workplace, work life balance, creative marketing, trade and export and much more.
Keynotes include:
Dan Germain - Group Head of Brand and Creative at Innocent
Emma Gannon – Author and Broadcaster at CTRL, ALT, DELETE
Thimon De Jong - Former Director of Insight and Strategy at Trendsactive
Matt Alder – Talent Acquisition and Innovation Consultant at Metashift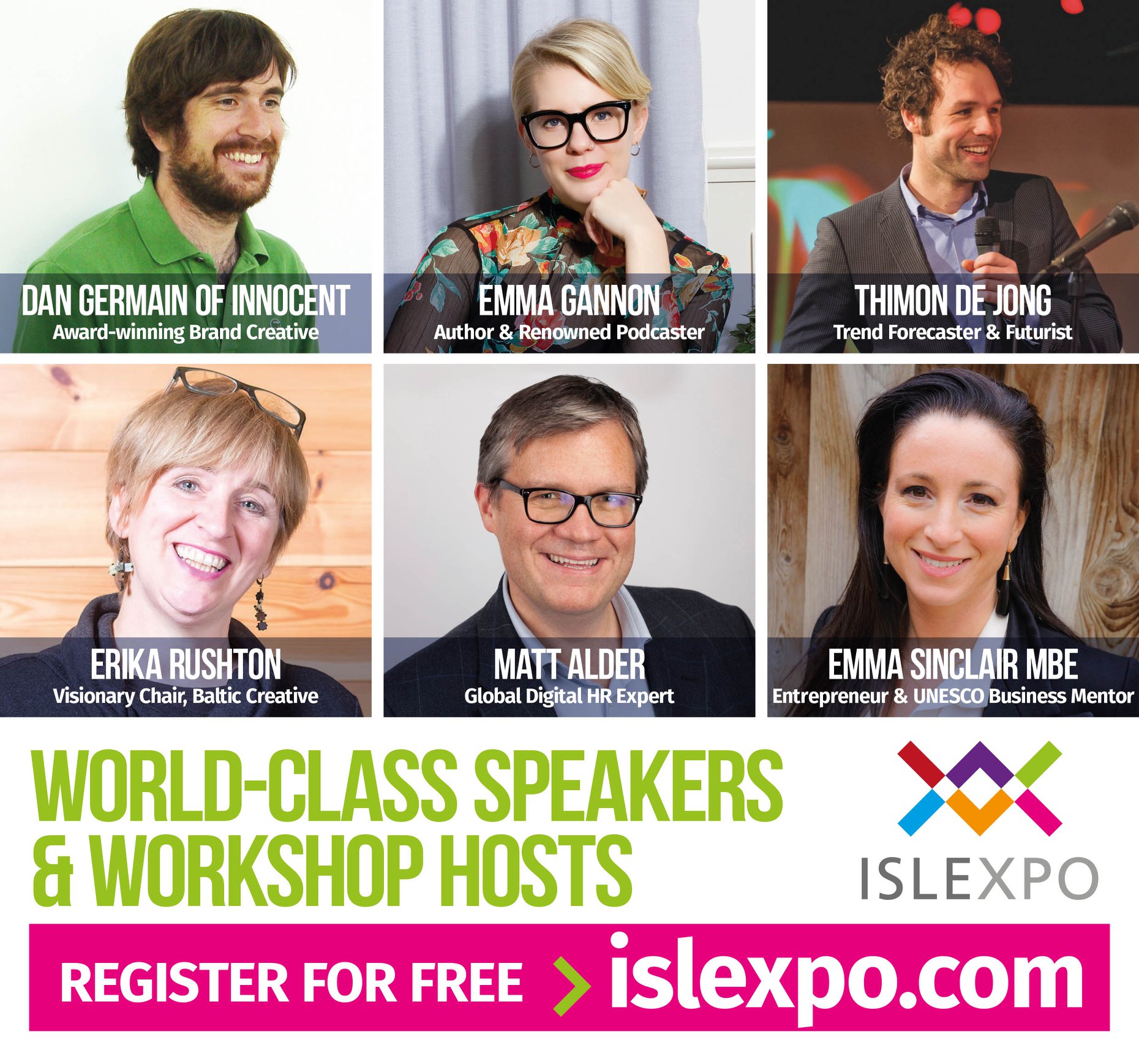 ISLEXPO is for the business minded at every level and across all sectors. From start-ups to large corporates, recent graduates to seasoned professionals, investors and entrepreneurs – everyone is welcome. 
They will end the event with a lively post 5pm programme complete with artisan drinks, local food vendors, live music and talks in the Garden Hub Tipis.
View the full day agenda and register (for free) at www.islexpo.com.