Sønderborg to Jersey
Travelling from Sonderborg to Jersey on the 5th June 2020? Book your 3 night hotel & transfer with us.
From its stunning coastline and award-winning beaches, to rich heritage and authentic food experiences, Jersey has something for everyone. Located in the English Channel, just 19 miles off the French coast, Jersey offers a unique blend of French and English influences.
Jersey is a small island only 9 miles long and 5 miles wide, but packed full of activities, heritage, delicious food and unspoilt landscapes to explore during your holiday. Famous for its Jersey cows, Jersey Royal potatoes and the finest fresh seafood, Jersey is the perfect destination for food lovers!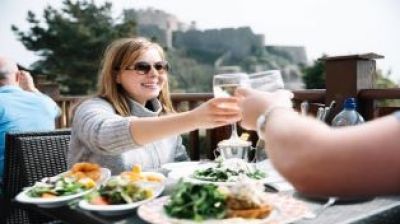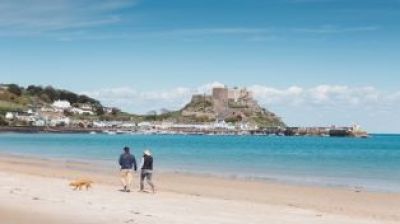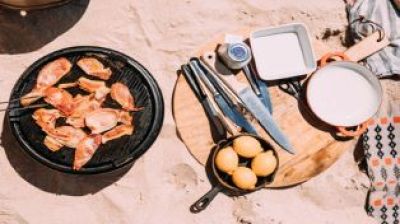 Details
We have hand-picked a selection of the best hotels in Jersey for your stay. All prices include breakfast and transfers from the airport to your hotel.
If you need additional rooms or have any questions about Jersey, please feel free to email our travel agency team based in Jersey at travel@visitiom.co.uk.
We've created an exclusive Guided Island Tour for Sønderborg visitors to the island, which covers the whole coastline with commentary on key landmarks. Enjoy a visit to the War Tunnels, built by German occupying forces during World War II. Finish your tour with a scenic guided boat trip around Jersey's coastline with an opportunity to take photos from La Corbière Lighthouse.
What's Included
3 night stay in a hotel of your choice with breakfast
Return coach transfer from the airport to hotel
Option of an exclusive island tour dedicated to your trip


Other Information
Jersey, Direct from Sonderborg, Denmark 5th – 8th June 2020
The lead-in price quoted for this offer is per person based on two adults sharing a standard double / twin room at the Monterey Hotel for three nights with breakfast, and includes return coach transfers from Jersey airport to the hotel. The price was correct as at 4th December 2019 and is subject to availability.
All prices shown are in British Pounds Sterling (GBP). If paying using a card denominated in a different currency, your card company will convert the Pounds Sterling to the card's base currency at their exchange rate on the day of the transaction, and may charge an exchange rate fee. We do not make a surcharge for payment by credit card.
This hotel and transfer package is operated by Visit IOM which is a trading name of Mann Link Travel Ltd, part of the Online Regional Travel Group Ltd, Registered in the Isle of Man: 119861C
When making a booking you are accepting our Terms & Conditions of business https://www.visitiom.co.uk/about-us/terms-and-conditions/
Please note that some activities are subject to availability and should be reserved in advance by contacting Visit IOM: https://www.visitiom.co.uk/contact.php
There are special terms which apply to this package. By making a booking, you agree that you accept all of these terms:
You enter into a booking contract with Visit IOM when we issue our confirmation invoice and a non-refundable deposit of £50 per person has been paid by you. The deposit is only available when booking more than ten weeks prior to departure. If booking within ten weeks of departure the full payment is due at the time of booking. Please be aware that your contract with us is a standalone agreement entirely independent of any other agreement you may have made with third party suppliers to provide other elements of your journey. The terms stated here will apply to your contract with us regardless of any changes / cancellations made to other elements of your journey by any such third party provider.
The balance of your hotel and transfer package is due ten weeks prior to departure. If the deposit is not paid in time, we shall cancel your travel arrangements. If the balance is not paid by the due date, we shall cancel your travel arrangements and retain your deposit.
If you wish to change your booking, for example by amending a guest name or changing to a different accommodation, we will do our utmost to make these changes but it may not always be possible. An administration fee of £25 per person will apply for any changes which we are able to make, in addition to any amendment charge made by the hotel.
If you need to cancel your booking, the following cancellation charges will apply:
57 or more days prior to departure – loss of £50 pp deposit
36-56 days prior to departure – 50% cancellation penalty
35 days or less prior to departure – 100% cancellation penalty
The cost of this package does not include travel insurance, however comprehensive travel insurance is essential. We would strongly recommend that you take out travel insurance in Denmark or with Visit IOM to cover you for hotel and ground arrangements.
Please read the full terms below for more information and for other important rights and obligations. https://www.visitiom.co.uk/about-us/terms-and-conditions/