FC Isle of Man Away Travel 23/24
Book your travel package to watch your team face off against the newly formed FC Isle of Man. Playing at the Bernabowl, located just outside the center of Douglas, the islands capital, it is the ultimate non-league weekend away.
As the islands leading travel agent, we can tailor make your travel package with our expert knowledge to include travel and accommodation to suit your preferences and needs. Why not stay longer and experience what the Isle of Man has to offer? Add a range of optional extras such as car hire, a guided pub walk, and many more!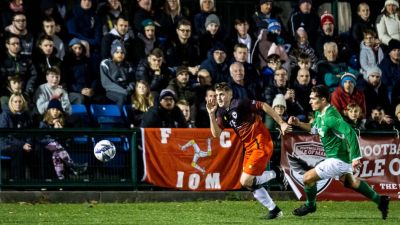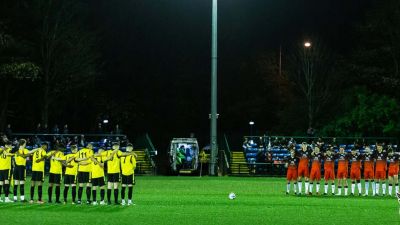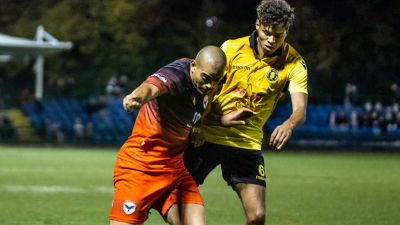 Details

Fixtures subject to change - for the most up to date fixture dates / times, please visit the NWCFL website by clicking here.
What's Included
Return air or sea travel to the Isle of Man
Accommodation of your choice
Please note, entry into the game is not included. Entry information can be found here.
Other Information
Important Information - you must read this before booking
The lead-in price quoted for this offer is per person based on two adults sailing from Liverpool on 20th of October 2023, staying in a twin or double room at the Sefton Express for 2 nights. The price was correct as at 20th July 2023.
This package is operated by Visit IOM. When making a booking you are accepting our Terms & Conditions of business.
There are additional special terms which apply to this holiday. By making a booking, you agree that you accept all of these terms:
Full payment for your travel arrangements is required at the time of booking. Once booked, the travel costs are entirely non-refundable.
Entry into the FC IOM game is not included.
If you need to make any changes to your travel arrangements, please contact us and we will do our best to assist. However in many cases changes may not be permitted, and any changes which can be made are likely to incur extra costs.
If you intend to travel with a motor vehicle, please note that the maximum vehicle dimensions are as follows: Cars 1.8 metres high x 5 metres long; Motorhomes 3.4 metres high x 6 metres long. A maximum vehicle weight of 4 tonnes applies. For vehicles above these limits, please call us on 01624 654654 for further guidance.
Travel insurance is not included, but we strongly advise you to take comprehensive travel insurance to cover any unforeseen eventualities such as cancellation or weather-related delays.