Visit the islands Dark Sky sites
As the days draw shorter, the Isle of Man turns into the place to be within the British Isles for Dark Sky viewing sites. The island has 26 registered sites which boast some of the best locations to view the Milky Way, the Lunar surface of our moon, and from some locations the Northern Lights.
The peak of the Dark Sky phenomena takes place during the Winter period, which means you can take advantage on visiting the island during the quieter months of the year from a tourism perspective. This means you can benefit from our great value travel and accommodation winter offers!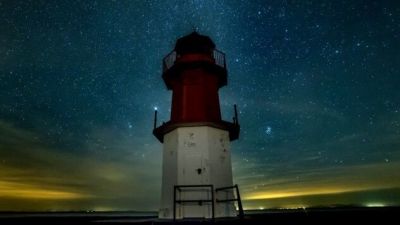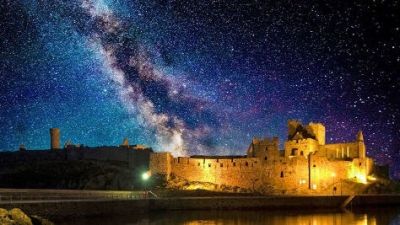 Details
Full List of the Dark Sky Sites are below:
Sulby Reservoir car park
Ballaugh Beach
Cregneash
Rushen Abbey
Poulsom Park
Mooragh Promenade, Ramsey
The Sloc
West Baldwin Reservoir
Ballure Reservoir
Glen Wyllin
Tynwald Mills Car Park
Ballanette Country Park (Baldrine)
Port Lewaigue Car Park
Conrhenny Car Park
Glen Mooar Beach
Peel Castle
Mount Murray
Clypse and Kerrowdhoo Reservoirs
Tholty y Will Reservoir
Smeale Coast
Axnfell Plantation
Port Soderick Brooghs
Port Soderick Little Ness car park
Niarbyl
The Sound
The Fort, Castletown
What's Included
Return air or sea travel to the Isle of Man
Accommodation of your choice
For exact Site locations and for Society meanings visit Go Star Gazing.
Other Information
Important Information - you must read this before booking
The lead-in price quoted for this offer is per person based on two adult and a car sailing from Heysham, sharing a double or twin room at the Ramsey Park Hotel in Ballasalla for 2 nights, and was correct as at 17th July 2023.
This holiday is operated by Visit IOM. When making a booking you are accepting our Terms & Conditions of business.
There are additional special terms which apply to this holiday. By making a booking, you agree that you accept all of these terms:
Full payment for your travel arrangements is required at the time of booking. Once booked, the travel costs are entirely non-refundable.
If you need to make any changes to your travel arrangements, please contact us and we will do our best to assist. However in many cases changes may not be permitted, and any changes which can be made are likely to incur extra costs.
The cost of this break does not include travel insurance, however comprehensive travel insurance is essential. If you need to arrange travel insurance please contact us.
This break does not include entry fees for any of the races, nor admission to any of the associated entertainment or events. For further information on this please see the event's own website.
The Isle of Man Steam Packet Company will carry one bicycle per foot passenger at no additional cost.
If you intend to travel with a motor vehicle, please note that the maximum vehicle dimensions are as follows: Cars 1.8 metres high x 5 metres long; Motorhomes 3.4 metres high x 6 metres long. A maximum vehicle weight of 4 tonnes applies. For vehicles above these limits, please call us on 01624 654654 for further guidance.
If you intend to travel with sporting equipment of any kind, please call us on 01624 654654 before making a booking, so that we can check with the relevant carrier whether space is available and whether any additional costs would apply.
Can't find what you're looking for? If you wish to travel from a port not featured under this offer, or are travelling with children, please call us on 01624 654654.